Back
Mar. 05 2023
Less packaging, more taste!
Less packaging, more taste – this is the slogan of our great customer, Liivimaa Lihaveis, for whom we produced a completely new, carton-based packaging. Their beef steaks were previously packaged in typical plastic boxes, but with the shift towards more environmentally friendly packaging, they were able to reduce the amount of plastic by up to 78%!
Skin packaging is a packaging technique that involves tightly wrapping food with a transparent plastic film, conforming to the shape of the product and adhering to a backing board or tray. Get a glimpse into the manufacturing of this packaging:
The production process goes as follows: the cartonboard is printed and layered with a thin peel-off plastic on one side and dispersion varnish coating on the other side. It is then cut to the right shape and folded and glued to form the final product. The meat producer only needs to add the steaks to the boards and seal them with another thin plastic layer. The films keep the meat firmly in place, ensuring food safety and freshness. They protect the food from exposure to air, thereby helping to extend its shelf life.
For the end user, sorting the packaging is very convenient as the separation of packaging materials is quick and easy. After opening the package, one only needs to peel the plastic layer off the carton and sort the packaging pieces accordingly into paper and plastic waste. The carton is 100% recyclable and compostable. Check out this charming video by Liivimaa Lihaveis that demonstrates how the packaging separation works:
In addition to the sustainability aspect, there are other positive reasons for using carton packaging. It serves as a perfect medium for branding and conveying messages as it provides sufficient and suitable surface area to do so. Liivimaa Lihaveis fully utilized this option by incorporating a QR code for recipes, detailed information about the degrees of doneness, and, importantly, a clear visual message on how to sort the packaging. They also included a label highlighting the ecological footprint of the packaging.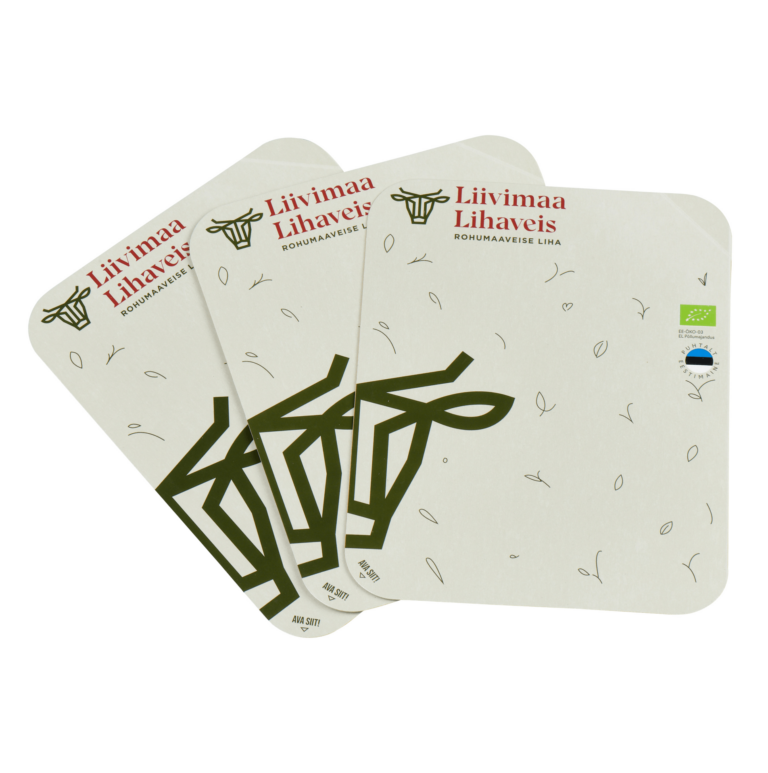 It is a packaging designed with excellence at all levels, effectively addressing the demands and challenges of today's dynamic market. Get in touch with us and let's find solutions that meet your specific needs.